Ofsted rated us 'Good' with elements of Outstanding!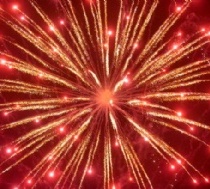 We are very proud and excited to share with you our Ofsted Report.
Thursday 18th June 2014
Dear Parents and Carers,
We are delighted to send you the Ofsted report for our school, please see the attached. At the recent HMI monitoring visit, it was decided that we were making such good progress that they changed it to a full Ofsted inspection. As a result of this we have been taken out of special measures and have been graded as a 'good' school with 'outstanding' elements.
I cannot overstate how proud we are of the children and staff who have worked so hard and always come in with such enthusiasm. It has been a very hard but rewarding year and as many parents have said the school feels like a very different and positive place to be.
Thank you to you for your patience and support, I know it has been difficult for parents and carers as well. Hopefully now we can put the past behind us and move forward to a bright future and build on this success, to a place where Burton Joyce Primary School should be.
If you have any other concerns please don't hesitate to contact me at school.
Best Regards,
Philip Palmer

(Executive Head teacher)

Jenny Cook

(Head of School