Our new clothing bank!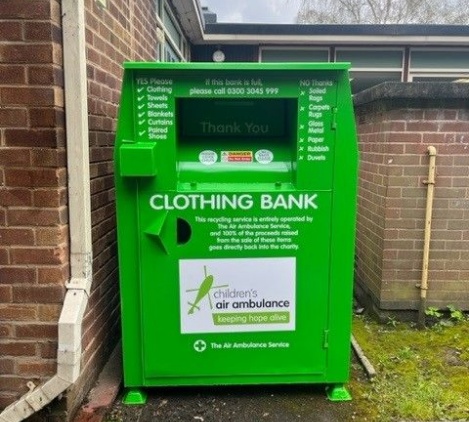 We are super excited that today we have had our Childrens Air Ambulance clothing bank installed.
You will find it at the back of Foundation next to the Hub. It's just waiting to be filled with no longer needed clothing, towels, sheets, blankets,curtains and paired shoes. Please bag items before dropping in.