Food Bank Donations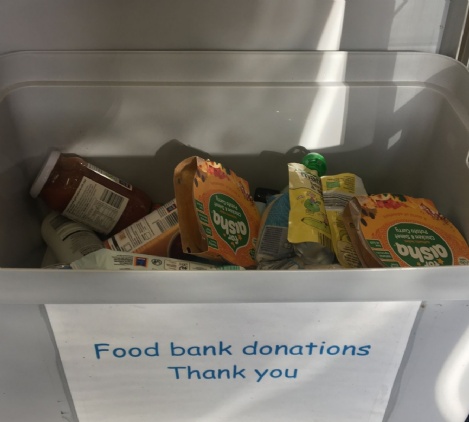 We are still collecting all donations of food, hygiene supplies and baby food that we pass onto Netherfield Food bank. Please, if you can put a couple of tins into your virtual basket, or some shower gel into your trolley to gift that would be amazing. It doesn't have to cost a fortune and it makes a huge difference to people's lives.
The food bank is open on Wednesdays 1.30 pm to 3:00 pm
Based at Bethesda Community Hall, behind the church at Forester Street, Netherfield NG4 2LJ
The food bank is one of 14 food banks, and hosted on behalf of Hope Nottingham who are based at Beeston, Nottingham. Vouchers are required to obtain food packages and the vouchers are available from most doctor surgeries, CAB, charity shops, employment services and many other public offices.
A particular thank you to Sienna in year 6 who brings a few items in every week and recently won one of our PRIDE awards for integrity – doing the right thing without being asked. Mrs Haywood takes the donations to Mr Plant on Padleys Lane every Tuesday ready for the Wednesday.
The box is currently in reception so please drop in or send in with the children, when the better weather appears we will relocate outside again.
Thank you for your support
School Office