Thank you!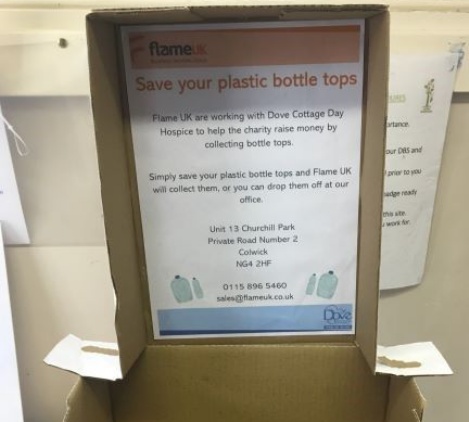 Plastic tops
We have just sent off two huge bags of plastic tops to be recycled. Thank you to everyone who has sent these in – I think the children are really enjoying bringing them down from Foundation to put them in the box to see if it's getting fuller!
Please continue to collect these over half-term and send them into school. It would be great to get as many as we can so please encourage extended family, colleagues and places at work to put them in a tub on the side instead of in the bin!
Contributions for the foodbank
Yesterday we also delivered a box of donations for the Netherfield food bank. The food bank is open every Wednesday and is always needing new supplies. If you can pick up one or two items on your weekly shop to send in to school this would be very welcomed.
There is a box under the window outside the office for any donations or send in to class.
Have a lovely half-term holiday and we look forward to seeing you all when we return on Monday 4th November.