Admissions News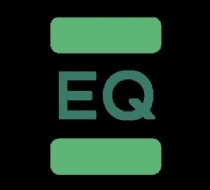 The Equals Trust Policy for:
Admissions (Burton Joyce Primary School)
Admissions Policy Consultation- Burton Joyce Primary School
Since converting to an academy, the school is responsible for decisions that used to be taken by Nottinghamshire County Council. As the school is a member of Equals Trust multi-academy trust, some of these decisions are taken collectively to the benefit of all pupils.
All the schools in Equals Trust have decided to review their Admissions policies, with any decisions implemented in time for applications from September 2018. In order for any decision to be made, we need to consult with parents, carers and any other interested parties.
We have written draft Admissions policies for each school which explain the procedures for admissions to the schools, including the oversubscription criteria in order of priority. We strongly believe that the criteria listed for each school will help allocate places in a fair, clear and objective way.
If you would like to read the draft Admissions policy for your school, see below attachment. We welcome and invite you to send comments regarding the draft policy to enquiries@equalstrust.org Alternatively, you may submit written comments to the school office in a sealed envelope, labelled 'Admissions policy consultation'.
The consultation period will run from Monday, 21 November, 2016, until Monday 16 January, 2017. After the consultation period is finished, a decision will be made whether to adopt the draft policy or not, and we will inform you of it in due course.
Admissions procedures for the school will still be managed on our behalf by Nottinghamshire County Council and parents will still apply for a school place through their website at www.nottinghamshire.gov.uk/schooladmissions