Burton Joyce Triumph Again!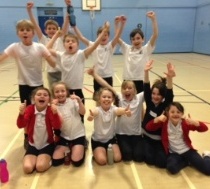 Year 4 pupils win Gedling Primary Schools' Athletics Tournament at The Carlton Academy!
Congratulations to the 12 children who took part! They all did our school proud, performing brilliantly and demonstrating a fantastic fair play attitude. The support they gave each other was wonderful to watch!! The children will now compete in the Gedling District Athletics Finals on 25th February!!!